Federal Reserve announces interest rate hike
2022-08-05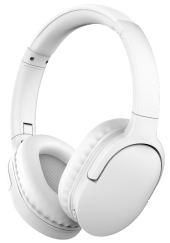 The Federal Reserve announced a 75 basis point
s
 increase in interest rates at the end of July, which is its fourth rate increase this year and the second consecutive 75 basis points increase, the largest concentrated rate increase since the early 1980s. U.S. inflation has remained high for months, and interest rates have been raised sharply, highlighting the slow action of the Federal Reserve in the early stage. The measures taken by the United States to deal with inflation are "entirely possible" to trigger a world economic recession. Facing the severe economic situation, contemporary people's life pressure is increasing. How to balance their mentality has become an important topic. More and more people choose music to help relax and relieve pressure. 
Some economists have called for a more aggressive approach, with a .50% rate hike right out of the gate, as prices have increased 7.9% over the past year — 
the fastest rate of inflation
 since 1982. Personal consumption expenditures, the preferred measure used by the Federal Reserve, showed prices, excluding often-volatile food and energy, up 5.2% from a year ago.  
As the Federal Reserve raises the federal interest rate, borrowing costs are going to go up for consumers. For credit card holders, a first increase of 0.25% may be inconsequential but multiple rate hikes over the next year or so could add up. "It's that cumulative effect that should prompt you to take action now," said Greg McBride, chief financial analyst of Bankrate.com. "Look to grab a 0% or other low rate balance transfer offer that can insulate you from the rate hikes we expect to see."Mortgage rates have already been going up over the past few months in anticipation of higher rates and due to inflation. Auto loan rates are also expected to rise. Should the Fed be more aggressive with raising interest rates moving forward, coupled with tightening spending power from 
higher costs for goods such as food and gas,
 economists have warned the chances of a recession next year have gone up. Speaking Friday ahead of the Fed meeting, Treasury Secretary Janet Yellen, who previously chaired the Federal Reserve, said the economy is strong and households in general are in good financial shape. She noted record job creation and declines in unemployment. Last month, the unemployment rate hit 3.8%. "One reason one might worry about  a recession is that you think that monetary policy in bringing down inflation can cause that. We have seen that on some occasions in the past, but we've also seen episodes in which there is a soft landing," said Yellen. "I have confidence in the Fed to get inflation under control without causing a recession." Powell argued Wednesday labor market conditions are strong . He said they expect they can bring down inflation while sustaining a strong labor market. 
AC072 is a newly developed headset of our company. Its design is simple and generous, its sound quality is fresh and natural, its stainless steel bow is firm and durable, its telescopic arm and rotatable ear shell design can adapt to various head sizes to the greatest extent, and its foldable design is convenient to carry and store. You can also enjoy your favorite music during outdoor picnic
a
nd travel.